Photography Exhibition
CONCRETE/TENDER#2
Thalia Bookstore Krefeld
From February 19, 2022 I will show more than 40 works in the exhibition CONCRETE/TENDER#2 at the Thalia bookstore in Krefeld.
More about this under "News".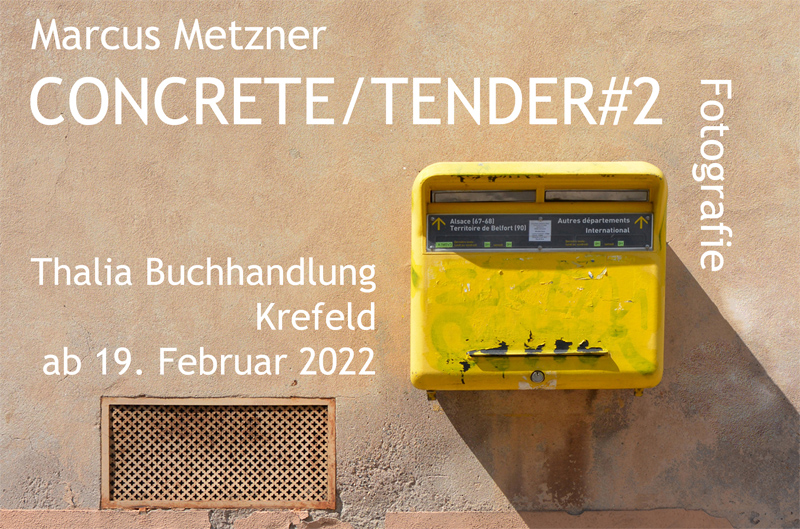 Exhibition
"Nothing Ordinary" – Photography
Kulturbahnhof Korschenbroich
From May 6 to 8, 2022, six photographers from Kunst.Neuss e.V. will exhibit at the Museum Kulturbahnhof Korschenbroich!
Find more in the "News" section!